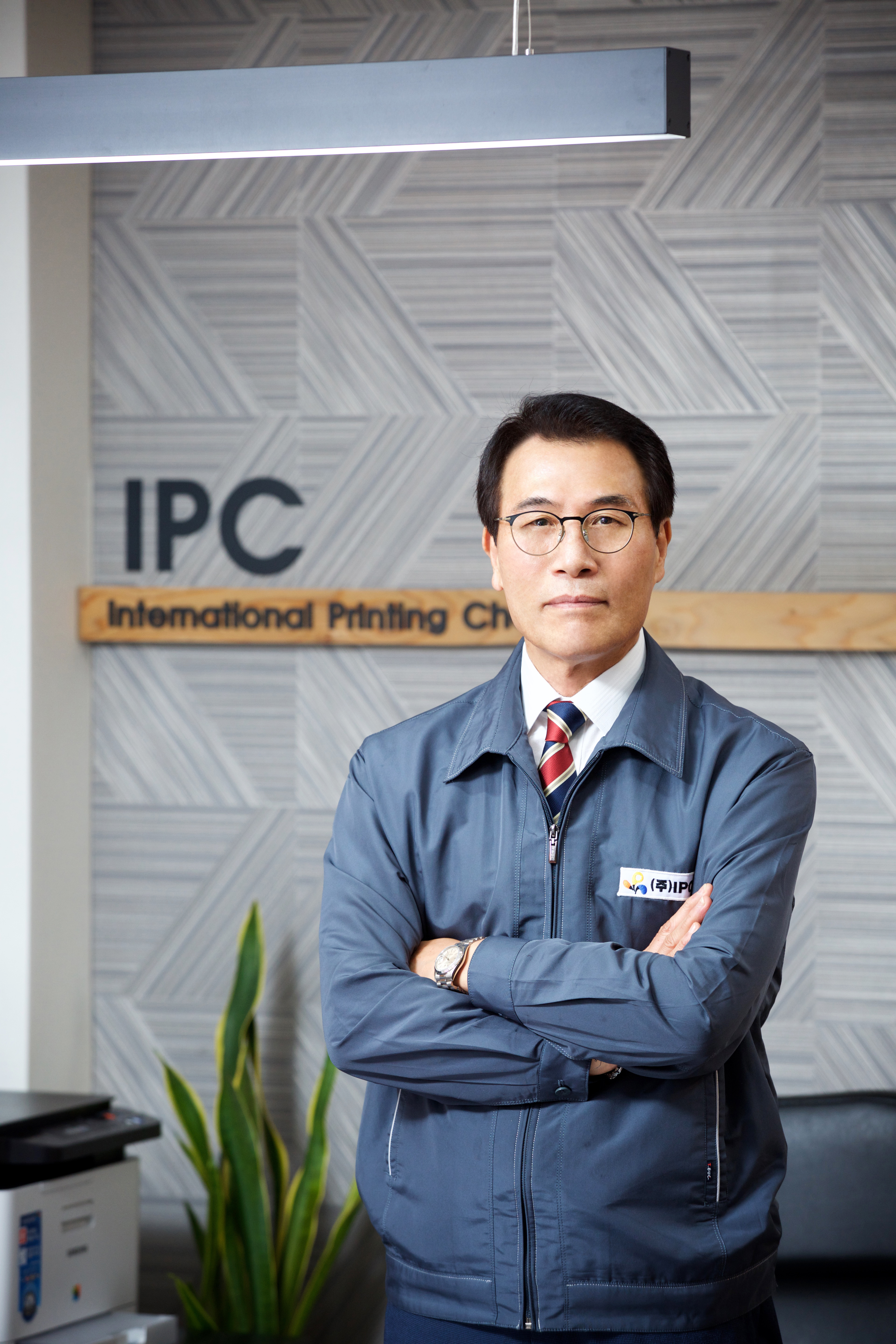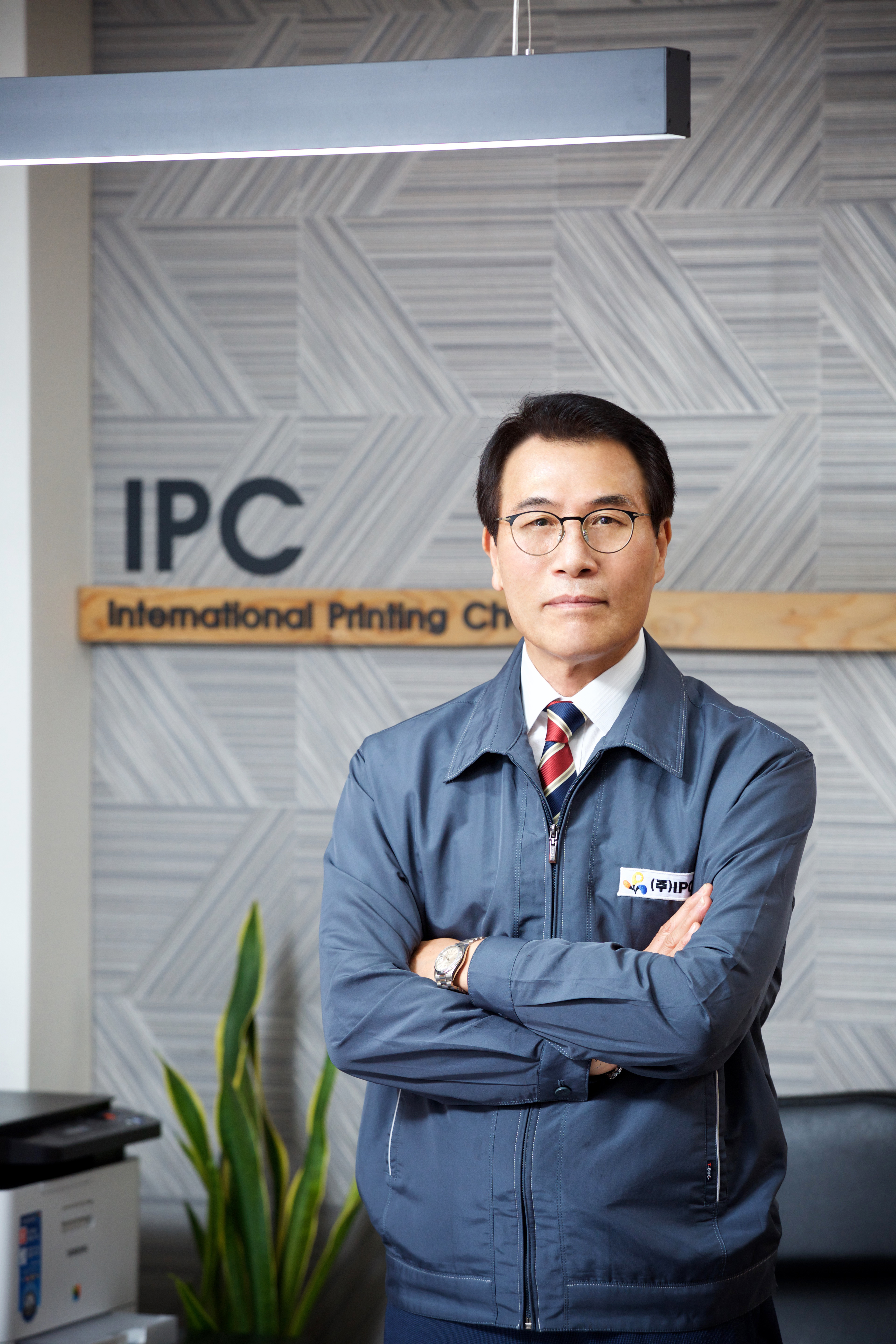 CEO Greetings
CEO Greetings
Printing & Coating? We go everywhere
The vision of IPC is to leap forward to become a leader in Printing inks and Adhesives, Coating industries by providing total solution.
IPC is specializing in manufacturing Gravure inks, Adhesives, PU resins, Coatings since its foundation in 1982.
We are endeavoring to be a leading company as your reliable business partner with accumulated experience obtained through competency development cultivation of our staff.
We put top priority on providing the best quality products developed by our own technology and make a promise to offer customized service to customers.
IPC Summary
IPC Summary
Company :
IPC CO., LTD
CEO :
SHIN, JUNGRYUL
Foundation :
Aug, 1982
Capital :
USD 500,000
Annual
total sales :
USD 22,000,000 (2018)
No. of
employees :
47
Major
products :
Gravure inks, Laminating adhesives, Polyurethane resins, Polyurethane/ Acrylic PSA, Functional coatings
Management Philosophy
Management Philosophy
Total Printing & Coating Solution
Printing & Coating? We Go everywhere!
우리만의 고객 사랑으로 고객 감동 그 이상을 구현한다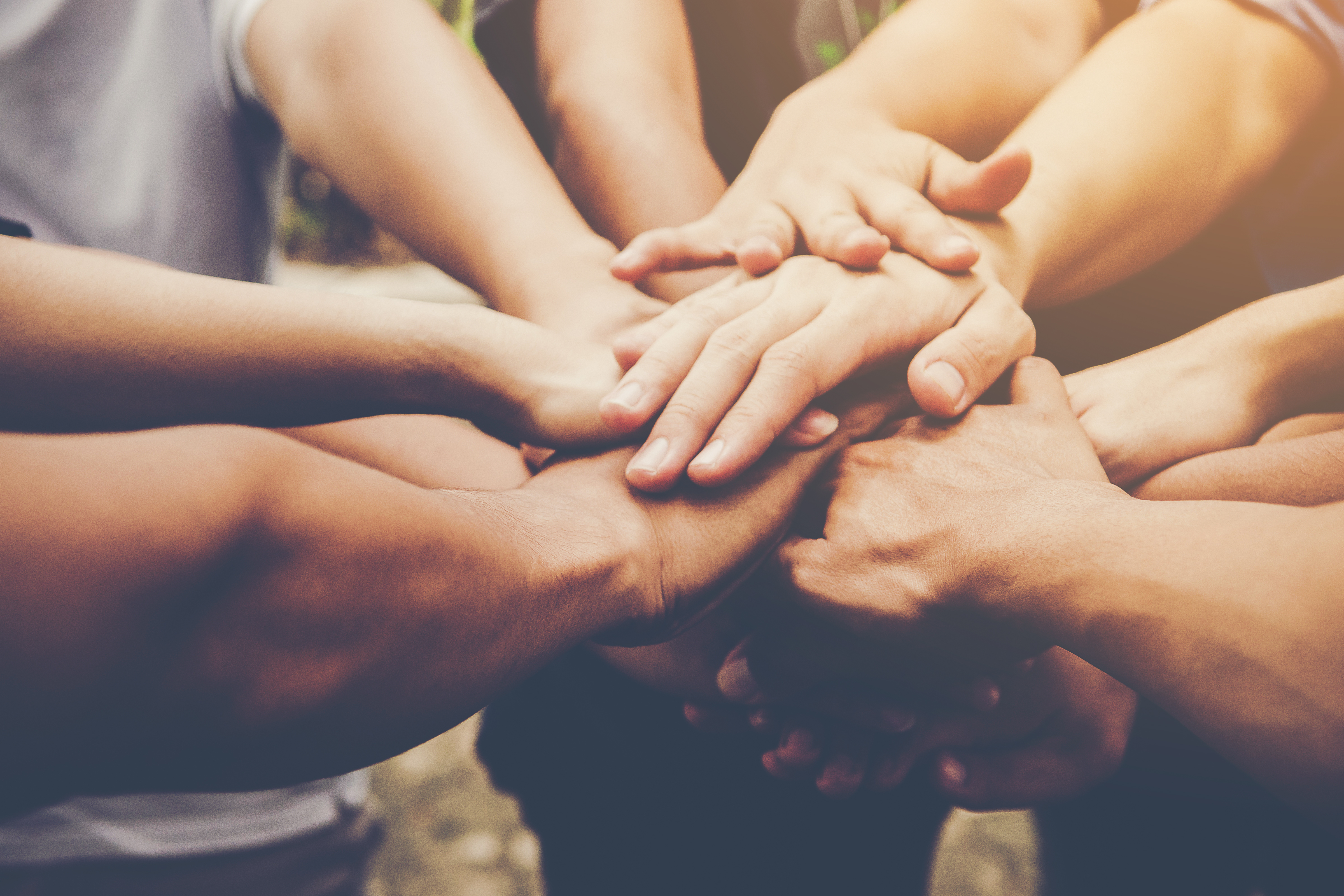 Our Professionals
Organization
IPC는 직원들의 역량개발을 통한 축적된 기술력과 고객의 소중한 믿음을 바탕으로 선두기업이 되기위해 노력하고, 고객 맞춤 서비스를 통하여 최고 품질의 제품 제공을 최우선으로 하고 있습니다.
Overseas Agent
Overseas Agency